An aerial photographic image by Patricia + Angus Macdonald * is one of the 100 works from the collections of the National Galleries of Scotland that are included in the impressive book Scottish Art in 100 Works (Allerston, Patricia, Ed.), just published by NGS to mark the opening in September 2023 of the beautiful new suite of galleries devoted to Scottish art at the National.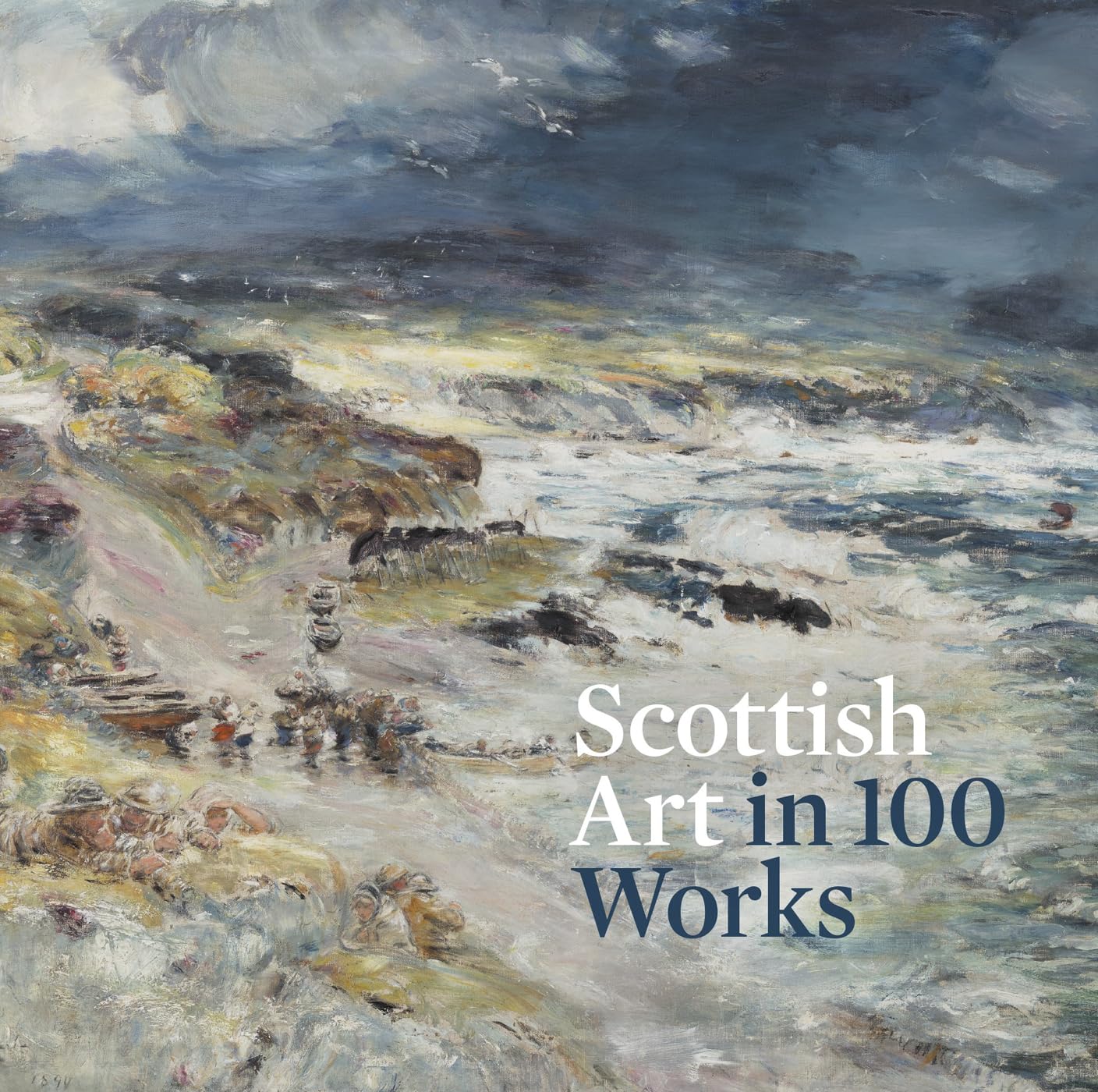 * Saltmarsh channels and wartime concrete coastal defences, Tyne estuary, East Lothian, 1989, from the ongoing series 'Order & Chaos', Patricia Macdonald in collaboration with Angus Macdonald (the Aerographica Partnership and Archive). (see pp 152 & 178 in Scottish Art in 100 Works)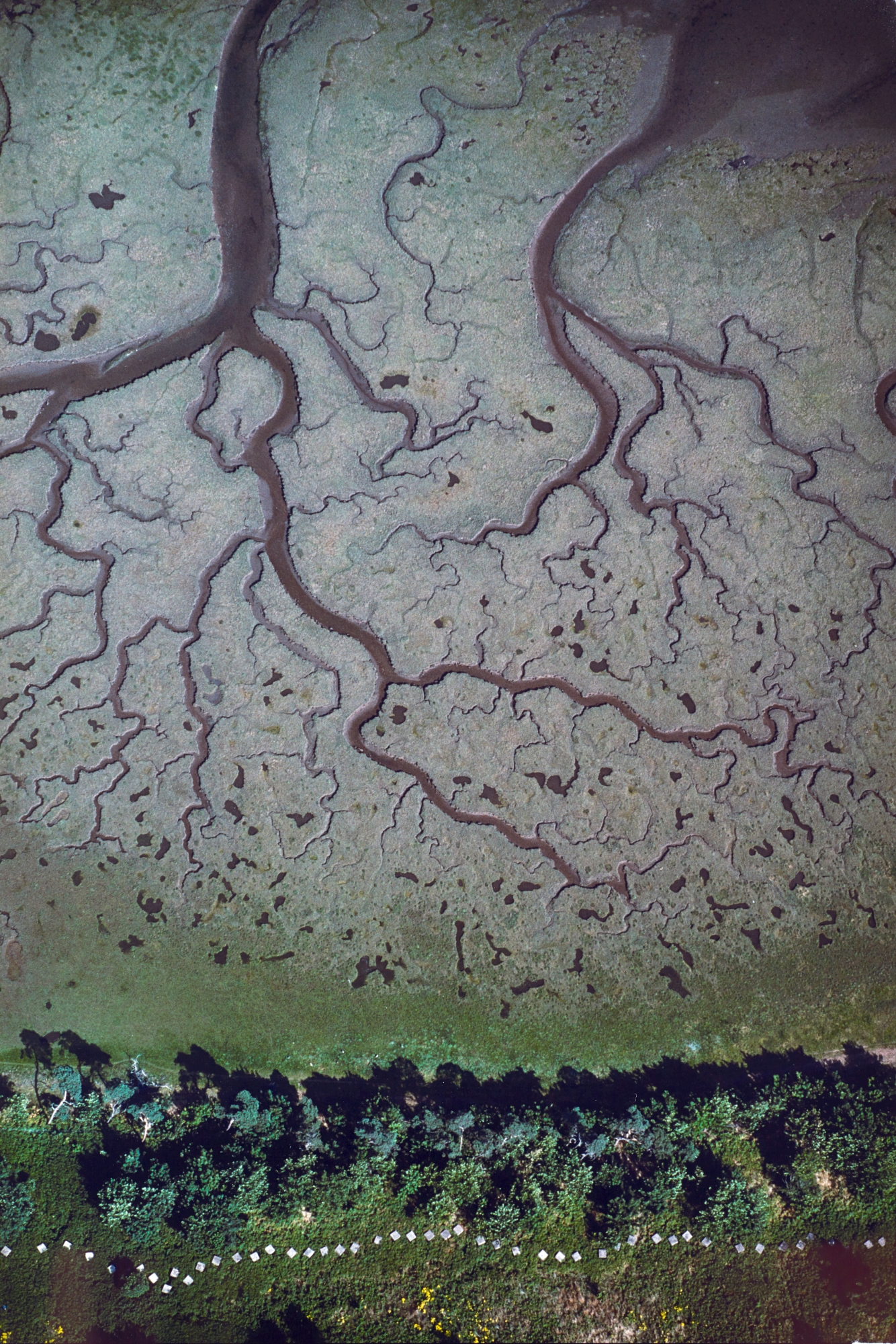 The accompanying text by NGS Curator of Photography Louise Pearson reads:
'The world seen from above is increasingly familiar, but views like this may still appear initially to be a series of abstract shapes. Looking again, we comprehend the extensive natural saltmarsh channels, contrasted with the porous boundary of massive, but seemingly insignificant, human artefacts – wartime coastal-defence blocks – immediately below. Does industrial modernity, symbolised here by these cubic forms, defend us from the rest of nature or from the rising sea levels before which such coastlines may have to retreat? Such paradoxical meditations characterise Patricia Macdonald's environmental images, which are at once topographical records and objects of profound, and often disquieting, formal beauty.
'Patricia and Angus Macdonald – both cultural-landscape researchers and pilots – have been making aerial images from their light aircraft since 1982. Their work extends from Scotland's Western isles to the Atlas Mountains of North Africa.'